Online Places To Donate Money During Covid 19?
Looking for online places to donate money during covid 19 ? Often, we underestimate the power of a touch, a smile, a kind word, a listening ear, a warm hug or even the smallest act of caring - all of which have the potential to turn a life around. MID gives the wonderful opportunity to fill one's life with love, compassion, happiness and contentment by making a difference in the lives around us.
For about 7 months, more than 200 countries in the world are under constant threat of Pandemic Corona virus disease ( COVID-19) on all fronts-Political, Economic, Social, Cultural and Religious as the first case of Corona virus was noticed in China on 19th December, 2019 . The world tally of Corona cases by the end of July, may be around 1.70 crore in Countries like US, Brazil, India, Russia and a few more countries in Latin America and Africa. India may have 14- 15 lakh cases if this Corona growth trend continues. This pandemic has dented the existing world order, global value of chains, labour and capital movements across the globe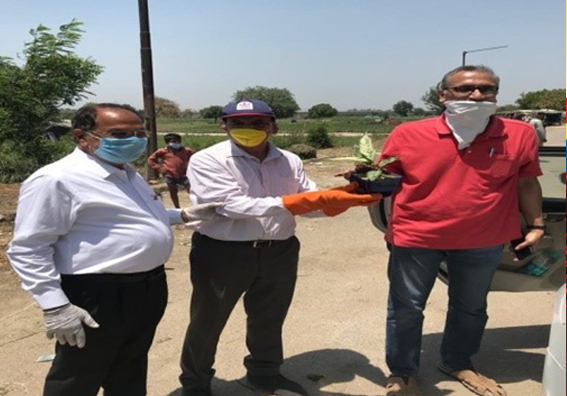 The worst affected are the daily wagers, Domestic Helps, hotel, tourism, cinema hall and mall workers, school staff on temporary basis or contract workers, small nursing homes, dispensaries, clinics and Medical Centre not equipped to deal with COVID-19 cases, frequent migrants especially those below the poverty line, homeless and pavement dwellers. It was all so sudden that these poor people had no choice but to look for a days meal. Many low income group families were forced to come and stay on the pavements or under the flyovers in order to move to their natives as they could not afford to pay rent because of loss of job. Many walked without food with small kids on back or on shoulder or on suitcases. The clothes were torn and footwear's were seen missing while walking in hot summer. Yet they kept walking thousands of miles. Others herded in Containers, trucks, building mixer machines' drums, bullock/hand carts driven by male or even by female members, rehrids, and what not
Moved by pathetic conditions of stranded persons in Delhi and around, Chairperson of " Vira vision - a wing of MID", Vira Alka Jain and her team ably supported by dynamic President of Mahavir International, APEX, Shri S.K. Jain and Int.Director (CSR and Mobilization) and our Director Sh. Ashhok Kumar Jain, came forward and took up the task of providing pre cooked food packets to those who had no other means. This was started from 27th March, 2020 It was initially a small attempt in East Delhi, with local help of DCP and his officers but the encouraging support and helping hands made it wider horizontally and vertically. District Magistrate East Delhi, allocated Yamuna Khadar, Anganwadi, 41 and 42 and also Raiini Well area,ITO for feeding Vegetable growers and vendors, rickshaw pullers, daily agricultural or construction workers numbering 1625 ultimately. This allocation of fixed area in Yamuna Khadar by District Administration through the efforts of Sh.V. N. Sharma, Chairman Finance, was a big achievement in the sense we became one of the few elite NGOs in Delhi to have this privilege. This also paved the way or diversification of our activities which continues even today in one form or the other for initiating welfare activities. Some of Public Sector enterprises like NBCFDC, CONCOR, NSFDC started sponsoring hunger mitigation programme and other welfare projects. The force behind this sponsorship was Shri Ranjan Jain, Former Advisor Railway Board and Past Chairman of Mahavir International, Delhi duly assisted and supported by Chairman Finance, The hunger relief work in the form of pre cooked food packets continued till 6th June, 2020.The intention was to ensure that these people should not face any problem to feed themselves or their families. Viras started this project in a humble way but received instant response from our esteemed Members their relatives, friends, donors, and Philanthropist and became a full fledged institution taking it to much wider areas.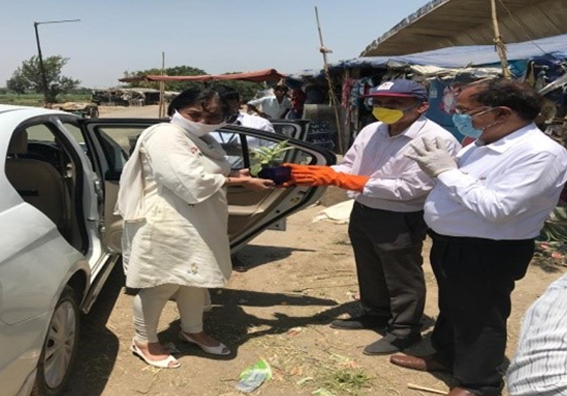 Delhi Police and Delhi Government also extended their helping hand in identifying the locations and also in distribution of food. We extend our heartiest thanks to them for furthering our mission forward. Also, We awarded as best places to donate money during covid 19 online.
National Backward Classes Finance and Development Corporation (NBCFDC) sponsored per day 1625 pre-cooked food packets both Lunch and dinner, distribution of hygiene items –Face Masks, PPE Kits, Sanitary Napkins, Soaps to migrant labour, stranded work force and poor in Yamuna Khadar area, opp Mayur Vihar Extension,. East Delhi.Also, if you are looking for places to donate money during covid 19 online. Then you can visit MID website which allow you to help people.
Recently, it has also provided 62 ration kits for distribution to Low middle class salaried persons staying in rented accommodation but have lost job due to lock down and its post effect. The category also included homeless and casual construction and sundry workers including rag pickers, Lohars, Kumbhars living in plastic covered shanties unauthorisly put up on pavements under metro line or outskirts of markets. A part of this have been distributed.
Donate Now