Donate money for covid 19 relief - Hunger Relief Programme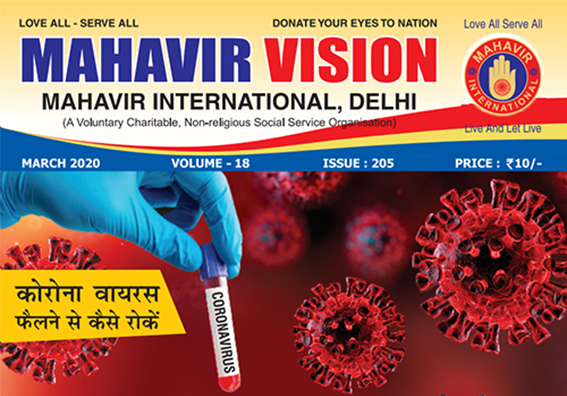 Why you should Donate money for covid 19 relief . Phase-wise unlocking of Lock down imposed on 25 th March,20 has started 3 months back and the country is gearing up for a full swing economic activities.However, an impetus is required by a financial booster dose for the declining business to catch the race. During these phases of unlocking, unimagined and uncontrolled speed of Corona infection in the country as a result people however face cut in salary or forced leave, mounting household bills on essentials, lack of demand domestically and internationally, protectionism, border tensions, floods, cyclones, unprecedented decline in growth, disinvestments and its consequent cascading effects generating fear of joblessness especially amongst slightly upper middle aged persons. Hotel and Tourism, travel and transport, manufacturing, beauty saloons, schools, celebration and marriage halls and gardens, cinema halls and malls, Gyms, construction, smaller nursing homes and Medical Centre etc are worst affected and are showing signs of serious slow down. Seventy five percent of employment generating MSME units are functioning with less than half capacity. Last quarter growth has almost been minus 24 percent Many renowned economists have predicted and painted a worst scenario ahead. A vicious cycle of lack of demand appears to be surfacing
As reported earlier, after the unlocking process Mahavir International Delhi has discontinued the distribution of pre-cooked packets to the needy and distressed and instead focussed on the supply of dry ration to families of most vulnerable and have- nots to sustain them for around a month as food security. Some philanthropic and always helping hands like Safexpress Pvt.Ltd. have come forward frequently. Mahavir International website helps you to Donate money for covid 19 relief very easily from there website.
Our focus had been on now distressed low middle call families whose bread earner(s) has /have lost jobs. Still more vulnerable is the category which is living on rented
accommodation but are now rendered unemployed .Certain other initiatives like skilling to create awareness, counselling, hygiene. Many have packed luggage and shifted to their hometowns to find even worse situation of job. Social distancing, prevention and protection steps by MID, from possible Corona attack, are in the offing. The organisation's strongly knit network of 350 and odd members and their generous support push us to hold the hands of most needy and vulnerable. Most are still homeless or staying in such clusters where they, besides lacking basic amenities, are struggling to put food on their plates and have no means to earn their livelihood.
MID and Vira Vision group along with our leading Sponsors and partners, NBCFDC, NSFDC, NSKFDC and CONCOR are endeavouring to contribute whatever possible way to help normalise way of living by providing hygienic security through distribution of face masks, Sanitary napkins, Soaps and Face shields.
Our relief Programme started on 27 th March'2020 and still continues growing far and wide.
In June and July, 1000 ration kits were provided by NBCFDC-the implementing agency of sponsor Container Corporation of India Ltd(CONCOR) to serve the poor outstation at MMLP, Tihi, Indore and villages nearby for 1000 families including 400 transgender. The Chairman of our local Chapter Mahavir International, Indore, Sh. PradeepTongia, Chairman MI Indore with support of Shri Govind Sharma, Regional PF Commissioner, Indore and Shri Sharad Chauhan, former Asstt. PF Commissioner in coordination with V. N. Sharma, Hony Chairman Finance, MID implemented the project . Out of 1000 bags, 100 bags were distributed to350 and odd Transgender community at Nandlalpur and 20 transgender families in TIHI area under supervision of Sh. Sanjeev Verma, Chief Manager, and Sh Ajit Singh Rana, Sr. Executive CONCOR, Indore.
Additionally, 62 ration kits were sponsored by National Backward Classes Finance and Development Corporation (NBCFDC) which included 32 distributed at Badri Nath Mandir, Vinod Nagar West and 30 at New Ashok Nagar to distressed families. The beneficiaries included, presently unemployed Low Income Group persons and living in rented accommodation in Mandavali and Vinod Nagar area, Rag pickers, Lohars, widows, divyangs etc. Out of 750 Ration Kits sponsored by National Scheduled Castes Finance and Development Corporation (NSFDC), 345 ration kits were distributed in July at Raini Well 7&8 ( 197 kits) and at Pantoon Road opp Mayur Vihar Metro Station ( 148 kits) Another 177 kits, both making a total of 522 Ration kits, were distributed in August, to Vegetable growers cum Vendors, construction and other labour class rickshaw pullars, transgender and disadvantaged like widows & Divang Jan living in Yamuna Khadar In August, the distribution of ration kits was made at Raini Well 3, 4 of Yamuna Khadar, near Yamuna Bridge, NH 24 .
It is a matter of pleasure that Sh Pradeep Tamta, Hon'ble Rajya Sabha Member accepted our request to participate in Ration kit distribution on 7 th August. The event was widely covered by TV100 and local e channel News Nation. In fact, News 18 and ANI had also covered and good coverage was expected but plane cash at Kozhikode, Kerala same evening became the headlines. Print media however covered it widely . As an ancillary activity these ration bags included 14 Sanitary pads,4 soaps and 2 Face Masks sponsored by NBCFDC a sister concern of NSFDC. As part of another ancillary social activity along with Ration Kit distribution sponsored by NSFDC, 555 Face shields donated by Butterfly Edufields, Secundrabad were also distributed along with these kits. A few Face shields were also given to volunteers engaged in Kit distribution. People started to Donate money for covid 19 relief by which we helped many people.
As stated earlier, the SAFEXPRESS PVT Ltd, our valued sponsor in all our needs, sponsored 100 ration kits in July and another 100 kits in August. These kits along with sanitary pads, soaps and masks sponsored by NBCFDC were distributed on 19 th July and 10 th August
Vira Vision Group, a wing of MID has also not signs of any complacency and came out with more vigour by distributing ration bags sponsored by Safexpress Pvt. Ltd. Its Chairperson,Vira Alka Jain took special initiatives to encourage such donation. These bags were distributed at New Ashok Nagar, Vinodnagar West, Mandavali Talab Chowk, Ambedkarnagar, Dakshinpuri, Neb Sarai, Hauz Rani and Christian Old Age Home, Fatehpurberi The beneficiaries were Rag pickers,Lohars,Kumbhars,abandoned,jobless, widows, divyangs, distressed and desperate section of society adversely affected by Lockdown caused by COVID pandemic and old aged.
The Hunger Relief Programme carried out by MID has been applauded by public and press as a great effort and contribution to the society. It attracted accolades and praises from many sections of society
We record special appreciation for our Main Covid Warrior Sh. V.N. Sharma,Former Addl.CPF Commissioner(HQ)& Chairman Finance MID who single handedly worked day and night taking this mission to such greater heights. Shri Ranjan Jain, former Chairman of MID and ex Advisor Railway Board, Shri Ashhok Kumar Jain, former Chairman Finance,MID and Dinesh Jain, Secretary of MID worked shoulder to shoulder and extended all help and support in implementation of all the projects
We also express our thanks and gratitude to Sh. V.Kalyana Rama CMD CONCOR, Sh. K. Narayan, CMD NSFDC & MD, NBCFDC for the unstinted support and concern for the poor in this hour of crisis and bringing smile on their faces.
Our sincere thanks to Sh. T. Satish, Chief Manager, NSFDC who participated in the first Ration kit distribution and also coordinated in sanctioning this project
We are also thankful to Sh. Pradeep Tamta Hon'ble MP, who found a time and roughly distributed 100 ration kits jointly or alone, out of 117 distributed on 7 th August We are also grateful to some local leaders like Smt. Gita Rawat, MCD Councillor and social workers like Sh Haripal Rawat, Jt secy, AICC, M.S. Rawat, Vice Chairman, Garhwali, Kumaoni and Jaunsari Language Academy, Sh Raman Madwal , Sh P N Sharma, Sh B N Dhondiyal, Sh Vinod Dhyani, Sh D S Sajwan, Sh Rahul Sajwan, Surrender Pokhriyal, Sh Dinesh Devrani , Sh R K Joshi, Sh Rajkumar Kavidayal, Sh Dayal Singh, Mrs Pooja Badola etc who helped us in identifying distressed and most deserving and needy beneficiaries and also helped in distribution of kits. Many Silent female workers who helped us in packing of sanitary pads, soaps, masks provided by NBCFDC also deserve appreciation.
Unless we appreciate the base and coordination work done by Ms. Usha Kapoor, CEO MID, the thanks giving would be incomplete and hence we record sincere thanks to her.
Thanks to media and staff like S/Sh Sunil Gupta, Rajbir, Satish, Kapil, Bahadur, Sandeep and Mahesh.
Donate Now